Brenda Mareri joins the Wasafiri team!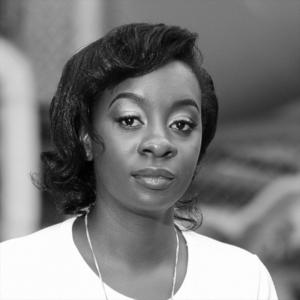 With a wealth of experience in international trade and sustainable development across Africa, Brenda Mareri brings a deep passion for food systems transformation, a rich network, and skills in helping countries build health and nutrition businesses.
Communication Manager, Stella Odhiambo, interviews Wasafiri's new Senior Manager for the Food Systems and Inclusive Growth portfolio.
We are very excited to have you join the team, Brenda. What is your role at Wasafiri?
My new role is Senior Manager within the Food Systems and Inclusive Growth (FSIG) portfolio. This includes taking on the responsibilities of Dean and Kenya Implementation Lead of the African Food Fellowship Leadership Programme, a joint venture by Wasafiri and Wageningen University and Research (WUR) to spark food systems leaders.
As Senior Manager – FSIG, I will identify opportunities to expand the portfolio by supporting new business opportunities in Africa and globally.
As the Kenya Dean and Implementation Lead at the African Food Fellowship, I will lead on recruitment, provide support, coordination, planning and mitigation, and respond to challenges for the smooth function of the cohorts in Kenya. My role is pivotal in supporting the fellows to successfully complete the Food Systems Leadership Programme.
Tell us a bit about what brought you here.
Wasafiri's work in transforming the agriculture sector from a systemic approach for sustainable growth and change appealed to me. I see Wasafiri as an organization that will provide a strategic platform for me to learn and use my expertise to contribute significantly to transforming food systems in Africa.
I was impressed by the milestones that have been achieved by the African Food Fellowship. The Fellowship resonates with my belief that transforming the agriculture sector is a cause that needs strong leadership in practice, policy, innovation, and implementation.
I was particularly drawn to the Fellowship because it empowers emerging leaders working in food systems with leadership competencies to apply a systems change approach for sustainable change in their sectors. And there is no change without competent leadership.
With vast experience tackling complex systemic problems in food systems within East and Central Africa, what are you most looking forward to now?
Several things! For starters, further investing in the nutrition components that focus on leveraging existing technologies in breeding, digital technology and capacity building.
I also look forward to providing the relevant support needed to advance the food systems initiatives within the African Food Fellowship. This will largely involve:
Linking fellows to relevant strategic partnerships and opportunities.
Organizing coaching and mentorship sessions.
Leveraging my networks within the industry to build relationships with other Food Systems leaders.
Being a sounding board to reflect on critical food systems issues and facilitate an ecosystem of engagement.
http://wasafirihub.com/wp-content/uploads/2022/09/markus-spiske-4PG6wLlVag4-unsplash.jpeg
1280
1920
Stella Odhiambo
http://u05.88f.myftpupload.com/wp-content/uploads/2018/08/Wasafiri-LOGO-1.png
Stella Odhiambo
2022-09-05 14:17:38
2022-09-05 14:19:07
Brenda Mareri joins the Wasafiri team!