African Food Fellowship at the forefront of Rwanda's food systems transformation roundtable
"Unlocking innovation to transform Rwanda's food systems"
The Fireside Chat conversation is part of the larger IGNITE Food Systems Challenge which will be taking place at the Kigali Conference Centre on March 25, 2022.
The Challenge, which is a first of its kind, will provide an important platform to pitch to Food Systems experts and win much-needed financial and technical support.
The African Food Fellowship's Dean Eunice Khaguli together with three Rwanda Fellows Florence Mwashimba, Kelvin Odoobo, and Esther Ndungutse Mukundane are excited to be a part of a roundtable discussion on "Unlocking innovation to transform Rwanda's food systems".
The fireside chat will convene key players from the local ecosystem for an open and frank discussion about food systems transformation and how to unlock innovation and systems change thinking in Rwanda.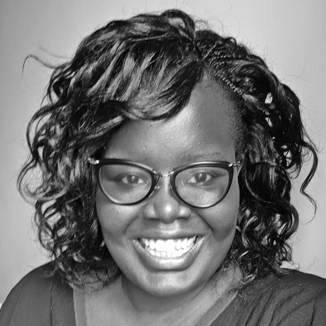 Dean, African Food Fellowship and Senior Manager Food Systems and Inclusive Growth, Wasafiri Consulting & Institute
Eunice is an international development consultant and seasoned incubator, convenor and evaluator of food systems, private sector development and inclusive growth initiatives in Africa.
Her passion to see Africa's food system transformation championed by Africans is mirrored in her current work at the African Food Fellowship; AGRF 2021; CAADP (Comprehensive Africa Agriculture Development Programme) Biennial Review amplification sessions; UNFSS Small Business Agenda and Generation Africa.
Eunice, a firm believer in collective action, has been at the helm of the African Food Fellowship as its Dean since its inception in 2021. Since then and under her joint leadership, the Fellowship has grown in number from a Kenyan cohort of 27 to an additional Rwanda cohort of 27.
"Rwanda continues to make significant strides at developing a sustainable, healthy, and inclusive food system. As a fellowship we welcome this opportunity to lend our voice, experience, and harness collective intelligence over a fireside chat with our peers!", says the proud Dean.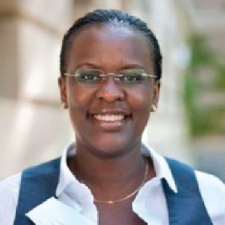 Esther Ndungutse Mukundane
Country Director, Aspire Rwanda
Esther is a Sustainable Land Use Fellow and an agriculture expert. In her current role as the Country Director at Aspire Rwanda, she oversees programmes geared towards the improvement of the livelihoods of women and youth.
Her notable achievements include setting up and serving as the first country director of Sustainable Harvest Rwanda, an NGO promoting the inclusion of smallholder women coffee farmers in the entire value chain. She also organised the first "Let's Talk Coffee Rwanda" Conference that attracted senior government officials, retailers, NGOs and roasters from Europe and the US to discuss challenges and opportunities for smallholder farmers in the coffee value chain.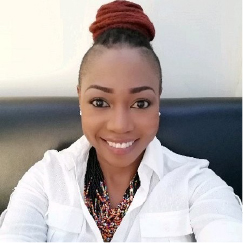 Fellow, African Food Fellowship| Founder & CEO Kigalifaam and PIMA Zero Waste Shop
Along with Eunice will be Florence Mwashimba. Florence is an Access to Nutritious Food Fellow, entrepreneur and sales and marketing specialist.
She founded Kigalifaam and PIMA Zero Waste Shop, both the first of their kind in Rwanda, to collect, sort and upcycle tonnes of recyclables in the country. She has also worked with large and small businesses as an aggregator to ensure access to affordable food products.
Notable achievements include being recognised as the Social Founder of the Year, 2021 finalist, Rwanda (Founder of the Year Awards – FOYA).
CEO & Founder of Shambapro
Kelvin is a Food Entrepreneurship Fellow, Agriprenuer and Agribusiness Consultant in East and Southern Africa. He is the founder and CEO of Shambapro Limited, an Agtech start-up that is helping smallholder farmers in Africa access suitable finance without traditional collateral and other value chain services on its digital platform.
His notable achievements include helping The Hive Limited, a Kenyan beekeeping start-up, to scale and expand to Uganda, Rwanda, Burundi, South Sudan, and Malawi.
As the Lead Consultant, he also helped H2O Venture Partners to build Ingabo Plant Health, a Rwandan social enterprise that provides solutions for farmers to reduce crop losses, increase crop yields and increase their incomes, and raise £100,000 seed funding from DFID.
The African Food Fellowship is increasingly being recognised as a voice in the transformation of food systems in Africa and believes that through practical, collaborative, and visionary leadership, ending world hunger on the continent is achievable.
Moving forward, the Fellowship is looking forward to even more opportunities to support as many African start-ups and SMEs as possible to scale up their solutions and contribute to their communities and economy.
About the African Food Fellowship
The African Food Fellowship is a leadership initiative for inclusive and regenerative food futures on the continent. It targets emerging leaders from the civic, public, and private circles to jointly transform Africa's food systems and ensure equitable availability and access to healthy and sustainable food for all.
Wageningen University & Research and Wasafiri Consulting initiated this fellowship to help deliver progress promised in the 2014 Malabo Declaration, which aims to end hunger on the continent by 2025, and to promote intra-Africa food exchange through the continental free trade area.
https://wasafirihub.com/wp-content/uploads/2022/03/irina-blok-WnzJg5-H2wE-unsplash.jpg
1280
1920
Stella Odhiambo
http://u05.88f.myftpupload.com/wp-content/uploads/2018/08/Wasafiri-LOGO-1.png
Stella Odhiambo
2022-03-24 22:25:04
2022-03-25 07:32:58
African Food Fellowship at the forefront of Rwanda's food systems transformation roundtable