Systemcraft Labs: catalysing change at pace and scale
Tailored workshops for change-leaders and systems entrepreneurs
Systemcraft is Wasafiri's framework for action. It offers a powerful toolkit for catalysing systems-change, and is designed to help you think in new ways about the messy, complex problems you're grappling with.
It's practical, actionable and will help you unlock new ways to identify "What next?" It's been forged from our experience on the front lines of some of the world's toughest problems, and is grounded in leading thinking from the complexity sciences and contemporary systems research.
Our Labs are built around your issues and designed to generate actionable insights from day one. Through fast-paced, highly interactive sessions, our facilitators will introduce key systems concepts, and work live with your team to bring it immediately to bear upon your most pressing issues. You'll learn about:
The nature of complexity and complex problems
The framework of systemcraft and it's five dimensions for action
A toolkit for assessing barriers, entry points and opportunities
A common language and approach for more collective action
"I really enjoyed the Systemcraft innovation sessions and found them not just thought provoking, but action provoking!"
Mel Duffield
Policy Advisor, UK Department for Work and Pensions
Our workshop facilitators
Systemcraft Labs are designed and facilitated by respected systems-thinkers and practitioners. Our workshop teams are curated by the Head of Wasafiri's Institute, Dr Kate Simpson, tailored to each client and their needs.
Issues we've tackled in previous Labs
Increasing retention of paramedics in the NHS
The transition to regenerative agriculture
Increasing employment for people with disabilities
Strategies for Net Zero carbon emissions
Sustainable, accessible food supply chains
Reducing risks of radicalisation
Design a Systemcraft Lab for you and your team
Labs last 8 hours, and are delivered over 3 to 5 consecutive days. They work best with groups between 8 to 20. We can use any online platform, though prefer Teams or Zoom.
Drop us a line to discuss how Systemcraft Labs might work for you and your team.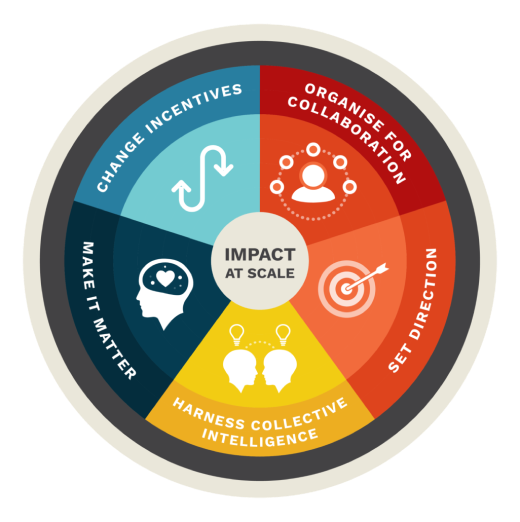 Download Systemcraft
Subscribe to download Systemcraft; our approach to tackling complex problems.