Claudia Piacenza is Wasafiri's Food lead, and a food system changemaker
As a child, she dreamed of becoming a journalist, firewoman, or painter. Realising that she wanted to make the world a more just place led her to Wasafiri. Get to know her with me.
If I was to ask her best friends or closest family to describe her in three words, Claudia says they would say she's fun, just a bit controlling, and grounded.
She is a passionate change-maker who believes in the power of human agency. With her energetic and dedicated approach, she is an idealistic leader shaping the Food Impact Area at Wasafiri.
Growing up in a small town in the South of Italy (Sicily), Claudia says her childhood experiences significantly shaped her perspective and the person she is today. They influenced her line of work and her passion for making a positive impact on food systems.
It was during her teenage years that Claudia realised the role that luck plays in one's life. Because of this, she developed a strong interest in global justice. She embraced vegetarianism (even before it gained popularity), volunteered in a fair-trade organisation, and joined several campaigns to boycott big corporations exposed to serious human rights and environmental violations.
During her university years, she studied International Relations in Rome, focusing on social movements in Latin America. She found joy in the multi-disciplinary nature of her studies but quickly realised that she was drawn to development issues.
Rome, with its vibrant intellectual scene, diverse forms of political activism, and abundant beauty and art, made her feel like she could spread her wings.
Fuelling her curiosity and desire for learning, Claudia pursued a master's degree in Rural Development when she was almost 30. This choice took her on a transformative journey across countries like Belgium, Germany, the Netherlands, and Uganda.
Not only did she expand her analytical capacity, but she also made lifelong friends from all over the world.
Claudia's passion for improving food systems has always been deeply rooted in her personal choices. She worked for the Right to Food Campaign, which connected her with various international organisations.
It was during this time that she discovered her interest in delving deeper into the intricacies of food systems. While she didn't have an agronomic background, Claudia's focus has always been on human interaction and socio-economic dimensions.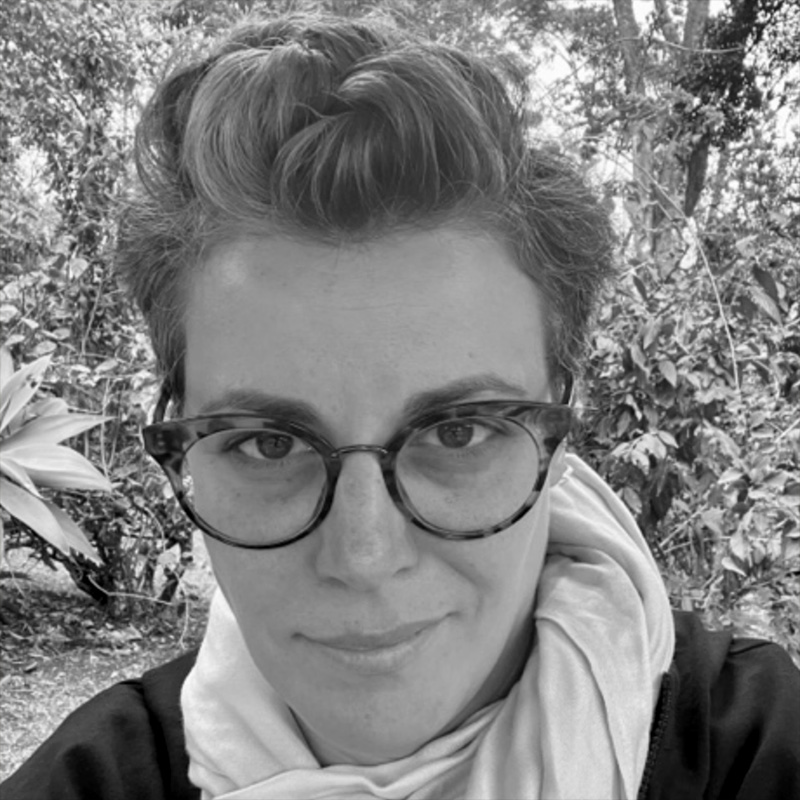 What led you to Wasafiri?
I joined Wasafiri after 10 years between a large bilateral donor and a UN agency. It feels like closing a loop and going back to a dimension that I feel more comfortable with. At the same time, Wasafiri is small, but it has great minds and incredible ambition. That fuels my drive to keep improving myself.
What excites you the most about leading the Food impact area at Wasafiri? And about working in Africa particularly?
Working to bring together different actors, giving voice to those unheard, and developing human potential. I come from an ageing country where there is little space for the youth. Working in Africa feels like working on the future of humanity; we will have the highest number of young people globally in just a few decades.
At the same time, Africa presents the world's most stubborn problems, so working here feels relevant and inspiring at the same time.
What would you say is the biggest hurdle in achieving food systems transformation in Africa?
One of the biggest conundrums we face is following the path of Western countries where agriculture rapidly increased its productivity after the second world war. People progressively moved to urban areas and better-paying jobs, with improved living conditions.
Agriculture became highly mechanised and food production highly industrial. Despite the negative consequences for society and the environment, this is still perceived as the way to go.
This approach is simply not possible due to the massive public investments in agriculture required to support the sector.
There is a general lack of alternative models that look at food systems holistically, and too much focus on addressing specific problems in isolation. This is where system thinking changes the questions we ask, and the possibilities we imagine.
What's your vision when you think about the possibility Wasafiri can contribute to?
Wasafiri's efforts to ignite food system transformation by working with leaders through the African Food Fellowship is a fantastic example of working through others to achieve big impact. We are a small organisation and can only leave a significant mark on this planet if we work with, and through others.
By blending our technical expertise on "the what" and our capacity as an institute on "the how", we can reach medium and larger organisations that are serious about tackling complexity.
I am also a strong believer in the importance of the "the why". To ignite the spark of change, humans must be emotionally connected and dream the change they want to build.
What exciting trends in Food do you see emerging that will shape the coming months/years in food systems?
Circular economy. There is a growing debate that doesn't just focus on the problems related to food waste and loss or environmental externalities, but on the possibilities to turn waste into resources in the food system.
We are finally talking about food waste and referring to the Global South. This recognises the web of interactions with diets, urban-rural linkages, and changing societies where more people depend on markets for their food.
The climate crisis has brought into consideration how food systems interact with energy and water systems in a more mainstream way. This multidimensional approach is a true paradigm shift.
You are currently working on complex problems, what motivates you the most?
I am charged by our efforts to build coalitions that last and to nurture networks that are rooted in countries where those problems are felt the most.
What resources would you recommend in the world of food systems?
What would people be quite surprised to know about you?
I collect the safety cards from airplanes!
What do you want to do before you die?
Take my mum to the Masai Mara and visit the Namib desert.
What's your favourite holiday destination?
And your greatest achievement?
I walked the Portuguese Camino de Santiago – 280 kilometres in 13 days!
Finally, what's your favourite pastime activity?
Putting on costumes with my kids.
Read more blogs related to our Food impact area
https://wasafirihub.com/wp-content/uploads/2023/06/claudia-piacenza.jpg
528
1500
Stella Odhiambo
http://u05.88f.myftpupload.com/wp-content/uploads/2018/08/Wasafiri-LOGO-1.png
Stella Odhiambo
2023-06-05 10:00:07
2023-06-11 21:28:00
Claudia Piacenza is Wasafiri's Food lead, and a food system changemaker