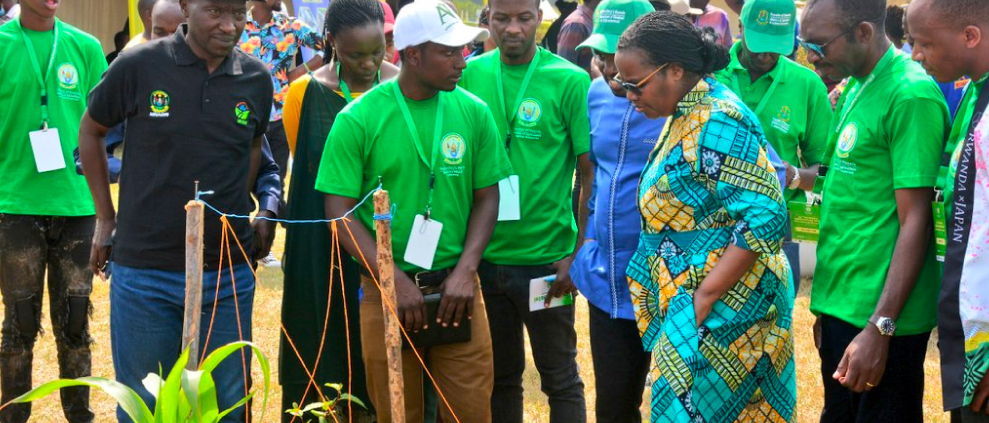 Rethinking our leadership approach to tackle complex food systems issues
In 2017, millions of farmers in East Africa faced a devastating drought and a new threat; the fall armyworm. The pest devastated maize and wheat producing regions in South and Central Rift Valley regions of Kenya.
The pest spread rapidly, it was unresponsive to traditional pesticides and worst of all, had devastating effects on farmers' crops. Extension service providers were deployed, intervention strategies by governments were formulated but still, the problem prevailed.
To begin addressing the challenges we face in our food systems we must first acknowledge that we are tackling a complex problem. Complex problems have no single owner, no single root cause, they are dynamic, constantly adapting, and the system is in fact working for some people, somewhere, some of the time.
Transformational change is required to tackle the challenges we face in addressing the complexities our food systems. This entails various shifts across multiple components, leading to changes in the system.
Transformational change requires systems thinking and systems leadership. Systems leadership and thinking will allow our food systems leaders to acknowledge the interconnectivity and the relationships between different actors and the need for collective action.
Take for example the paradox of Climate and Nutrition and the unintended consequences on women. Empowering women to employ climate smart practices at farm level would have a positive effect on the environment and contribute to climate change mitigation.
The unintended consequence would subsequently be the increase in women's labour and workload needed to adopt climate smart practices which takes away from their child caring capacities affecting their children's nutrition. To address such a paradox, a systems thinking approach is required.
There is a great need for leaders in the food systems space to think and act systemically. Food systems leaders can apply a systemic approach to solving problems by applying Systemcraft. This framework applies five dimensions for action which work on underlying system conditions.
Applying the five dimensions of Systemcraft
These dimensions of action can be applied in any order by any food system leader. When it comes to systems, changing what is right, and what is possible, are not the same thing.
It is not enough to simply understand the problems we are facing in our food systems and have some great ideas to shift them. We also must understand the wider context in which we are trying to create change and prompt our leaders to think and act systematically.
This was first presented by Brenda Mareri at TedX AGRF 2023, Dar es Salaam, Tanzania.
More on systems-leadership and systems approaches
https://wasafirihub.com/wp-content/uploads/2023/10/abdu-usanase-showcases-climate-smart-model.jpg
517
989
Stella Odhiambo
http://u05.88f.myftpupload.com/wp-content/uploads/2018/08/Wasafiri-LOGO-1.png
Stella Odhiambo
2023-10-03 10:23:00
2023-10-03 10:25:09
Rethinking our leadership approach to tackle complex food systems issues