The forgotten heroes of food: Transforming school meals
Globally our food systems need to be more sustainable, equitable, and nutritious. Chefs in Schools is a UK charity working to transform both the quality and culture of food.
I recently connected with Chef in Schools, Chief Executive Naomi Duncan, a Forward Institute fellow whose passion and dedication have been instrumental in transforming the school food landscape in the UK.
As Naomi shared the story of their inspiration, challenges, and aspirations, it became evident that the food challenges encountered in the UK, while distinct, reflect broader issues ingrained in societies worldwide.
Redefining school food culture
In the bustling heart of London, amidst the clinking of pans and the sizzle of fresh ingredients, a culinary revolution is quietly simmering. Chefs in Schools (founded in 2018 by Henry Dimbleby, Louise Nichols, and Nicole Pisani) have set out to transform the quality of school food and help children learn about what to eat, how to cook it and where food comes from. And they are doing this in some of the most food insecure communities in the country.
For CEO Naomi this ambition is not merely about serving nutritious meals or providing eduction; its is about instilling a passion for food and empowering children to explore a world of flavours, textures and cultures. 
Chefs in School recognise that such a transformation is not about quick wins and easy fixes. Its going to require system level change.  They focus their efforts on three areas: 
Raise the bar: They drive best practices in school food by teaching kitchen teams to create exciting and tasty dishes from scratch with fresh produce.
Create an enabling space for others to do better: They use their credibility to inform advocacy efforts, campaigns, and policy makers.
Inspire others to follow their lead: They prove that working in a school kitchen can be recognised, valued, and celebrated as a great career and a crucial pillar to nourishing children and teaching them about food.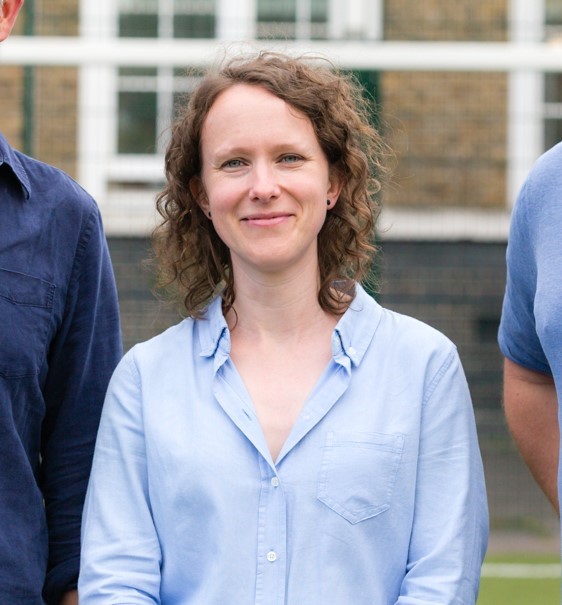 Challenges within the wider UK food system
Chefs in Schools works in predominantly low income urban communities. The food-scapes of such communities often include 'food deserts' (areas where it is simply impossible to access fresh and affordable produce), a high prevalence of ultra processed foods and low incomes. Indeed for some children the meal they receive at school will be their main source of nutritious food.
Consequently, there is a growing disconnection between individuals and the raw, wholesome ingredients that make up a nutritious diet. Schools therefore became a crucial battleground for Naomi and team to reintroduce children to the joys and variety of fresh foods while simultaneously teaching them essential cooking skills.
At Wasafiri much of our thinking and work revolves around the complex food systems in East Africa and so I was able to see how Naomi's reflections echo some of the struggles faced in Kenya. Food poverty and insecurity ring true.
Both the UK and Kenya face challenges with child malnutrition. In the UK, around one in five children is overweight or obese. In Kenya, one in three children is stunted due to chronic malnutrition.
Naomi pointed out the disparities in food accessibility. The UK boasts a vibrant international food scene, but within this abundance, significant sections of the population struggle to access basic nutrition. Meanwhile Kenya grapples with challenges in food production, distribution, and waste.
"Although the magnitude may differ, food waste in Kenya, just like in the UK, is juxtaposed with others not being able to feed themselves or their families," says Naomi.
The role of systems leadership in addressing food-related issues
Systems leadership plays a pivotal role in addressing the challenges ingrained in UK's food system. As a fellow of the Forward Institute, Naomi believes that purpose-driven leadership is indispensable. While government initiatives are crucial, a ground-up revolution is equally vital.
"We are all actors within this system and can in our own way get involved to tackle some of these challenges. But ultimately it is those in power – the heads of major industry, as well as politicians, banks and so on – who will drive the biggest change," says Naomi.
The key is to create an enabling space for others to engage meaningfully. The school kitchen teams are often overlooked heroes in education, embody leadership daily by providing nourishing meals on tight budgets, demonstrating resilience and innovation in a resource constrained environment.
What's next for Chefs in Schools?
One of Naomi's most rewarding experiences is seeing a child, previously hesitant about meals, try a new ingredient and return for seconds. Additionally, the impact extends beyond school walls; children become ambassadors of healthy eating, encouraging their families to adopt better dietary habits. Parents, initially hesitant, are convinced by their children's enthusiasm and willingness to explore new foods. The organisation's ethos has even been linked to improved engagement, behaviour, and learning in schools.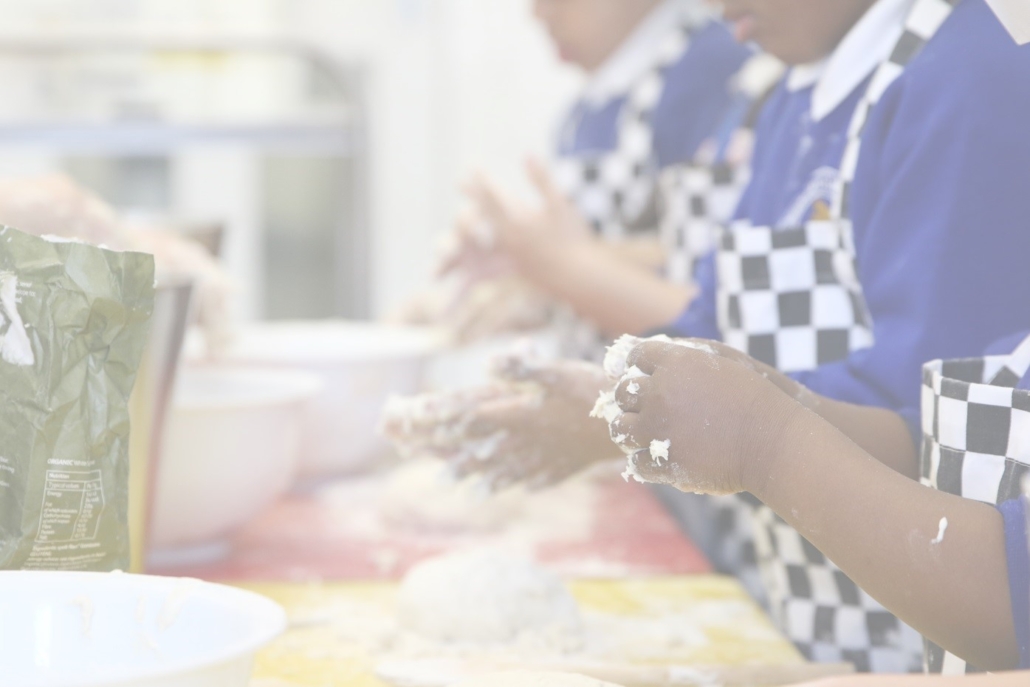 And what legacy do they want to leave? A fundamental shift in how societies perceive, provide, and celebrate food. Naomi believes that when chefs are trained and empowered to create menus and dishes, they are much better equipped to adapt and overcome obstacles. When producers and farmers see the impact their ingredients have in schools, they work to ensure quality remains high.
"We will continue to grow and expand to create training and a network for school chefs and food educators that enables and inspires them to feed the future well. Our vision is that every child is accessing great school food and food education. We'll retire when that is the case!" says Naomi.
Naomi Duncan is a fellow of The Forward Institute, a non-profit institute focused on organisation and systems change. 
https://wasafirihub.com/wp-content/uploads/2023/10/thumbnail_4H6A6653.jpg
1235
1920
Stella Odhiambo
http://u05.88f.myftpupload.com/wp-content/uploads/2018/08/Wasafiri-LOGO-1.png
Stella Odhiambo
2023-10-06 16:00:39
2023-10-11 10:41:17
The forgotten heroes of food: Transforming school meals